If you are heading to Seaside, Oregon you have to check out the Seaside Oregon Aquarium while you are there! This aquarium is on the smaller side but still has a lot to see and learn from.  But most importantly Seaside aquarium seals!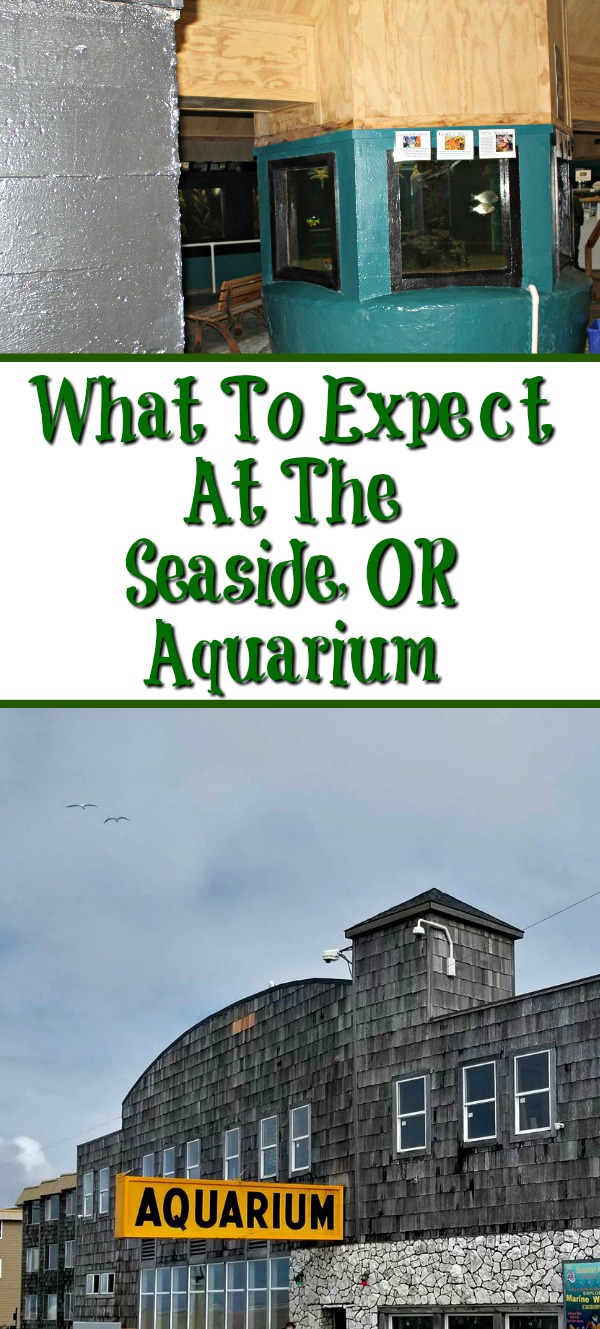 Most of the hotels and condos in Seaside are right on the boardwalk along the ocean and on the main street.  The Seaside Aquarium is a walkable distance from the main streets of Seaside and is right on the boardwalk.  This Aquarium was started in 1937 and is still privately owned as well as the owners working in everyday operations.
Seals At Seaside Aquarium
Now, everyone's favorite part is to head to the seaside aquarium to feed the seals.  All of the seals at this aquarium were born into captivity and most of them are 3rd and 4th generation seals to the aquarium.  They are quiet load but it is fun to listen to them bark and feed them their seal food. The seal food is for sale separately from admission int the gift shop of the aquarium.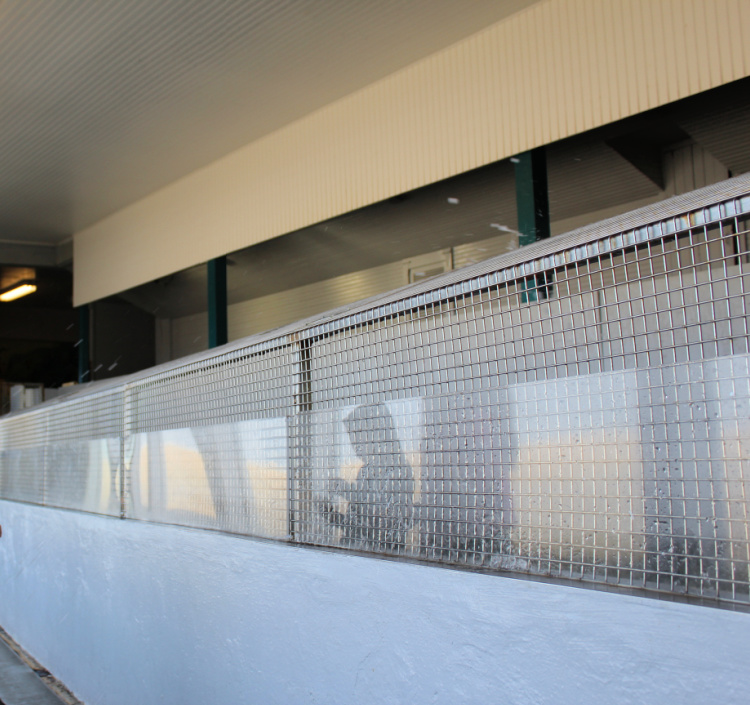 Victor the Lobster at Seaside Oregon Aquarium
The story about Victor the lobster is a fun one in history.  (learn more about Victor and the history of the museum -> here)  In short summary, Victor was a lobster that was rescued in Maine and found his home and fate in Seaside.  He was stolen and then dropped leading to his death! He was preserved by a taxidermist is on display at the aquarium. It is amazing to see how big the lobster was.
Touch Tanks:
The Seaside Aquarium offers touch tanks for kids and adults.  They have staff members on hand to monitor the touch tanks but also to share about the creatures in the touch tanks.  There isn't a lot of tanks but it is enough for the kids to learn and have a blast touching sea creatures.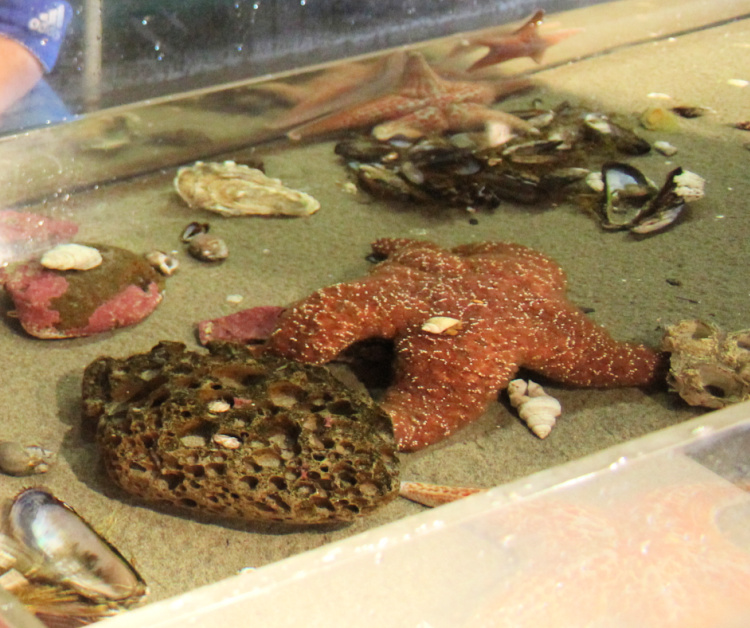 Art Tables:
If the kids aren't into touching the sea creatures the aquarium does offer an art table.  At the art table, the kids can make rubbings of different sea critters.  Bella being the artistic one had a blast with their art table where she was able to make rubbings.  She was ani touching any of the wildlife so this was perfect for her to do her thing while they did theirs.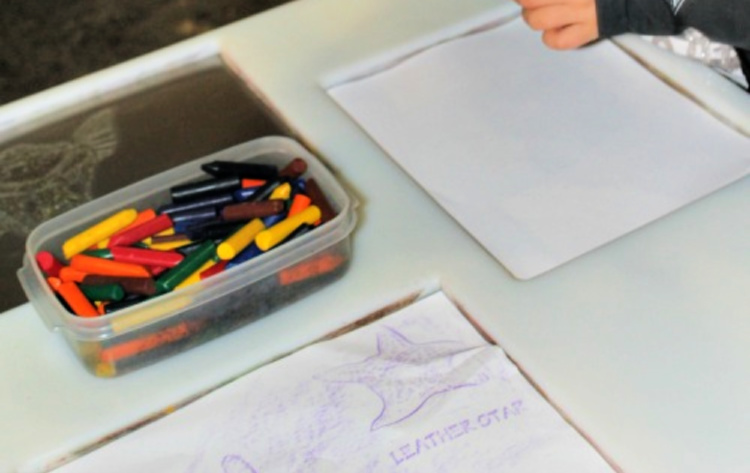 Have you been to the Oregon Coast? You can read more about our trip to Seaside, Or -> here for tips for being traveling there on a budget!