Fort Ebey State Park is one of the Washington State parks that is fun for families to explore and get outside. This park is located on Whidbey Island in Washington state and is one of several on the island. This is one of Washington's State parks that offers ocean, military bunkers, lakes, and trails to explore.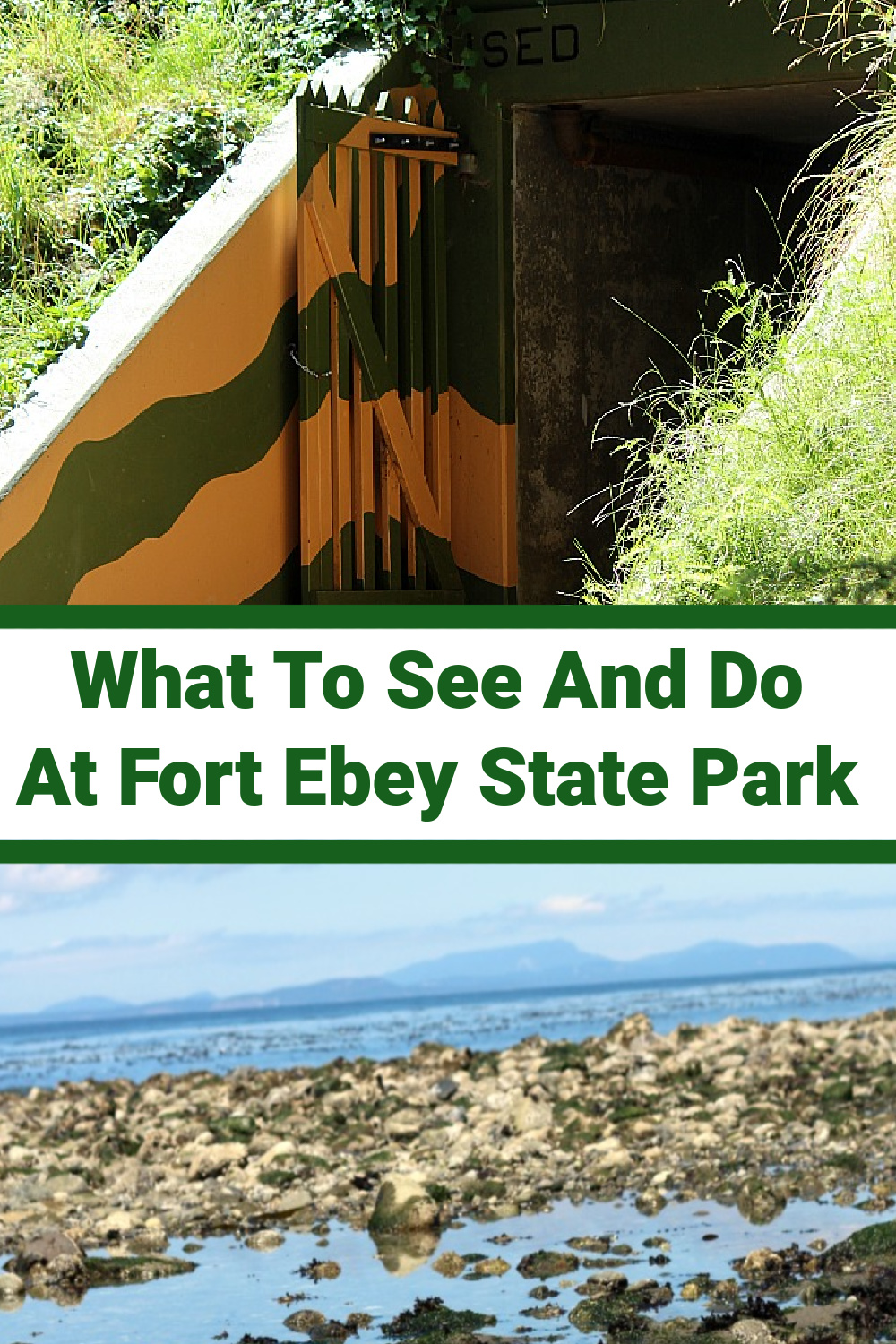 Now Fort Casey state park isn't far and fun to explore as well but doesn't have woodsy trails.  Fort Ebey does have a lot of wildlife that can be seen there. The views off the bluffs are amazing to see. There aren't a lot of bunkers but they do tend to be less crowded than some of the other Washington State Parks.
What Is A Washington Discover Pass:
Fort Flager requires a Discover Pass for day use and vehicle access. The Discover Pass includes the Washington Department of Fish and Wildlife (WDFW) and the Washington State Department of Natural Resources (DNR); the national pass does not work on these parks.
You can purchase a pass at the park for $10 a day or a yearly one for $30. (Or online ->here) Buying them at a local store before your first trip of the year is the best way to get the most bang for your buck.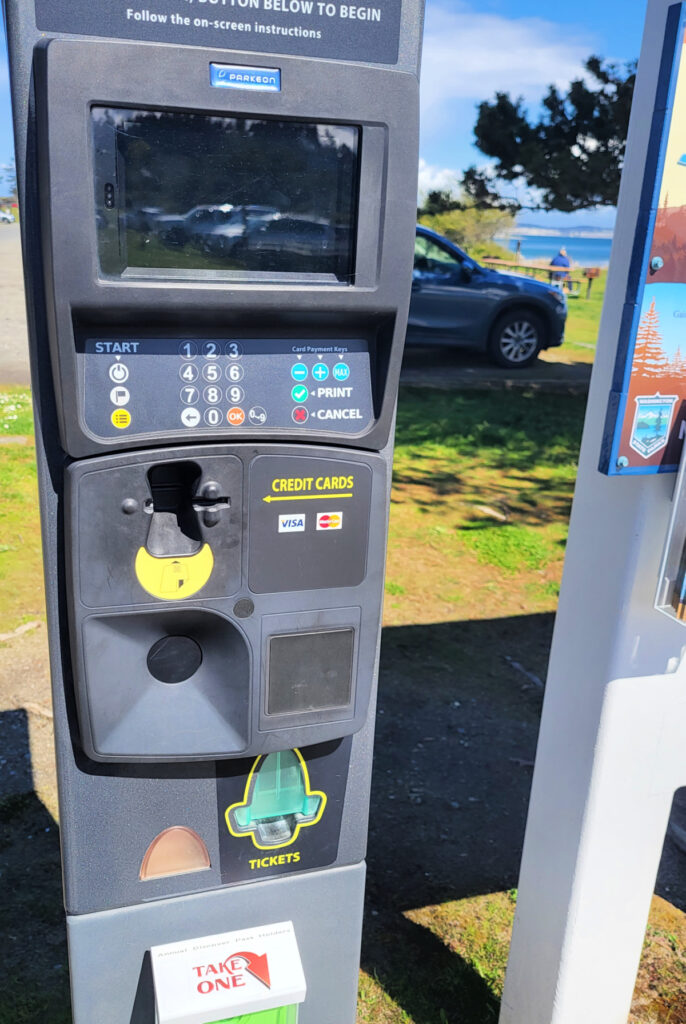 In the parks, there are pay stations, and many now have a computerized pay station. This pass will pay itself off in just three-day trips and save money on admission on other trips to state parks for the year. There are several different free days and no passes are required for that day. You can see those free days -> here.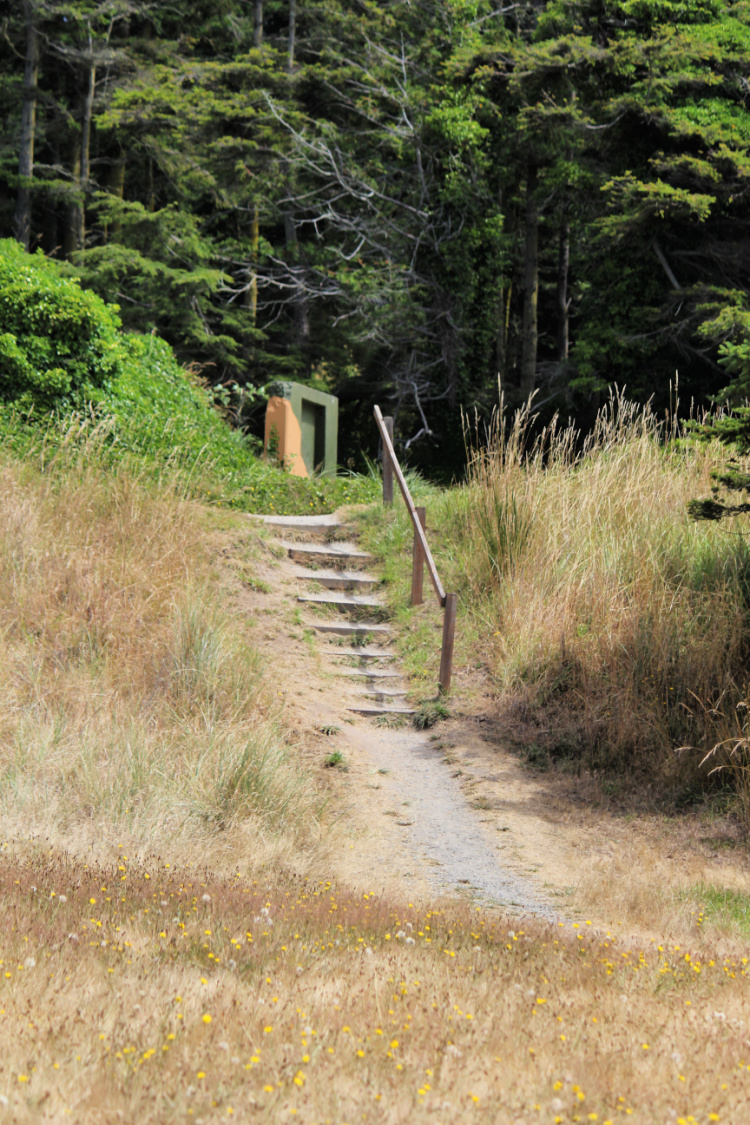 What To See And Do At Fort Ebey State Park:
Fishing
Hiking
Kayaking
Camping
Biking Trails
Beach exploration
Bunkers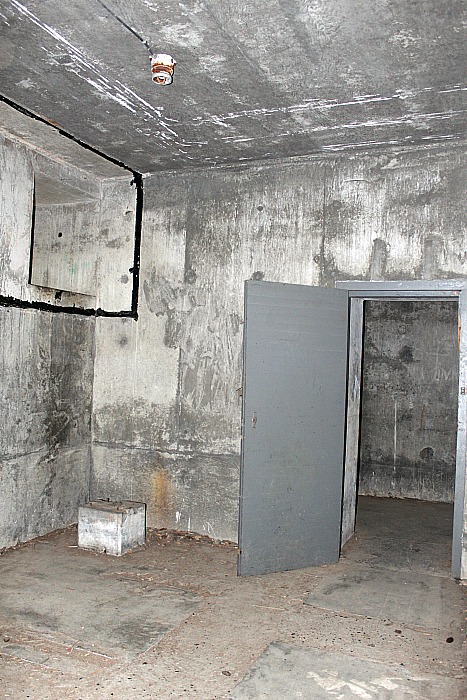 Bunkers At Fort Ebey
 Bunkers are always a favorite of any family!  Be sure to take flashlights, headlamps, or lanterns with you to explore. The bunker tunnels at Fort Ebey are darker than the Fort Casey bunkers and Fort Flagler bunkers.  Several of the tunnels at Fort Ebey had no visible lights to them at all.   Since the tunnels are in the hillside they do tend to be cooler than outside the bunkers, so a jacket or sweatshirts are helpful.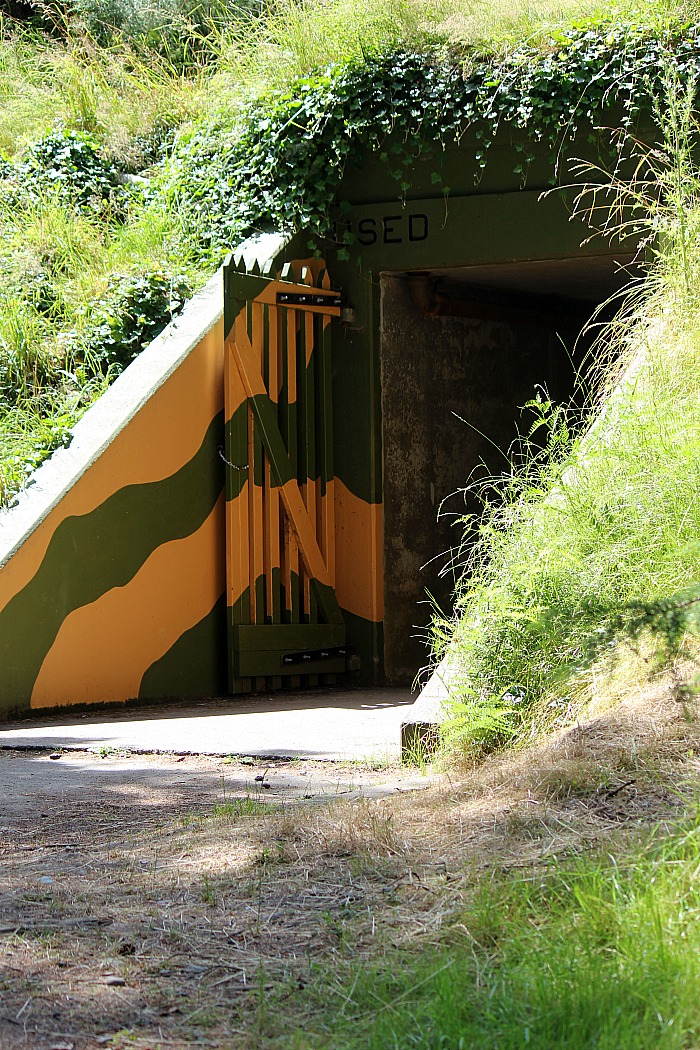 Beach and Tidepools At Fort Ebey
The bluffs at Fort Ebey are constantly rolling sand and rocks down the bluff. While walking down the beach the cliffside sounds like it's going to come down almost. A cool sound but slightly creepy sounding at the same time!!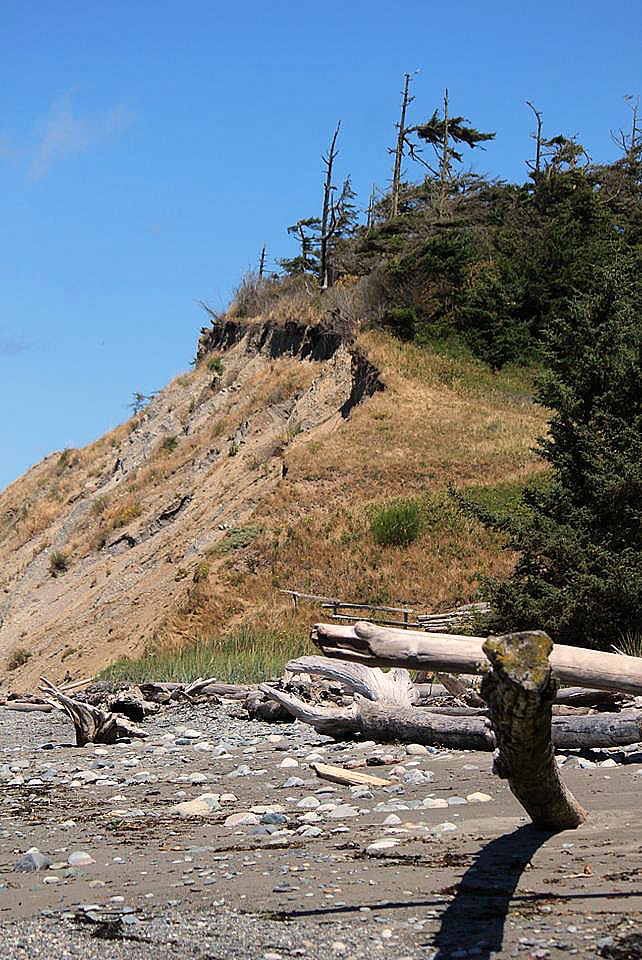 While walking down the beach look for sea creatures and seashells along the shore. Depending on the tide you can also find small tide pools, baby crabs, and other sea life to see and gently touch as well. Also, keep an eye on the ocean often times you can see navy boats as well!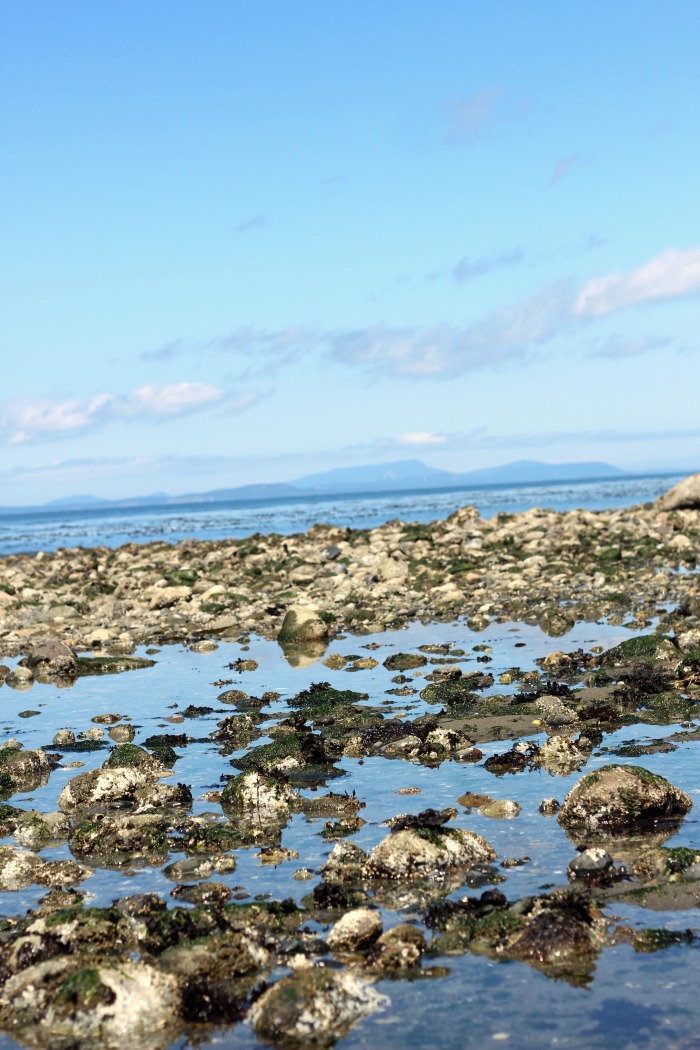 fort ebey state park trails
A little known is that you can hike on the Pacific Northwest National Scenic Trail (PNT) along the sandy shores of Whidbey Island toward Ebey's Landing! (If you don't know what PNT is learn more here about the 1,200-mile footpath -> here)The park as a whole offers 25 miles of hiking and biking trails to explore. Many of the trails go thru the forest part of the park as well.
There is a 1.4-mile hike around Lake Pondilla that is perfect for families to explore. The lake does allow fishing with a license but since it is a hike in for lake access, the lake doesn't seem to get too busy.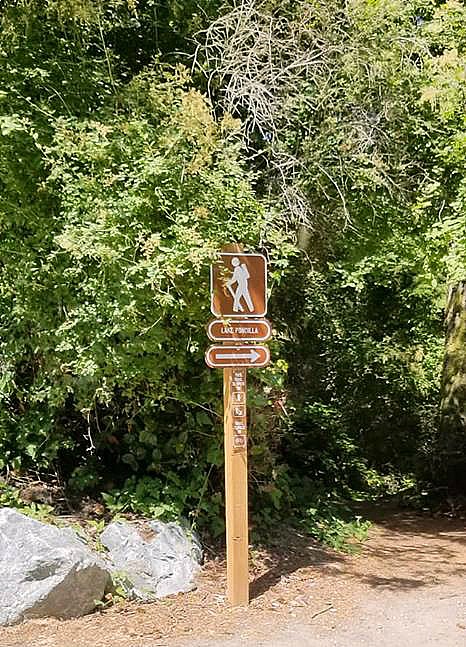 Camping at fort Ebey camping:
The campground has campsites with a combination of hookups and no hookups. This is also one of the few campgrounds with a water trail campsite for those who come in a human-powered watercraft.  This is a campground that is only open from March to Oct.  You can reserve campsites -> here.  It's important to know that you will hear the navy jets here at all times of the day and night, so earplugs can be helpful, light sleepers may be disturbed quite a bit.
MORE WASHINGTON STATE PARKS TO CHECK OUT:
Have you been to Fort Ebey State Park before?
What was your favorite part?