Fort Flagler State Park in Washington state is one of Washington State Parks on the Olympic Pennisula. The park is a former United States Army Fort with amazing views to explore and many other things to do. The naval history in Puget Sound is impressive, and the Washington State Parks has done a fantastic job at educating and preserving this history.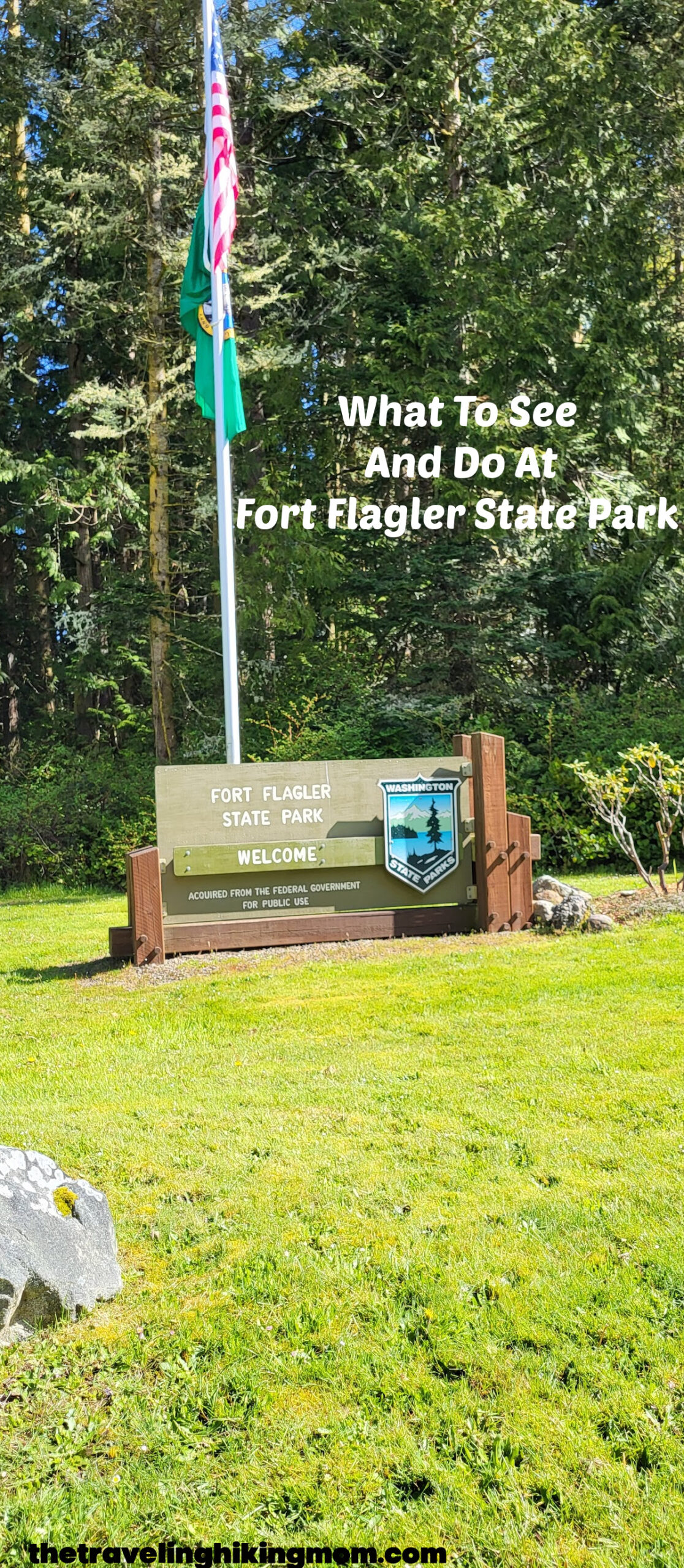 I have included affiliate links to products I love. As an Amazon Associate, I earn from qualifying purchases. In addition, this post contains affiliate links that will make me a small commission when used to order online.
When we moved to the South Sound, many of our friends and neighbors mentioned this is one of my family's favorite state parks to go camping or explore. Fort Flagler has hiking, beach exploring, kayaking, fishing, fort buildings, and campfire smores (fire danger permitting) all in one location. This state park has its ice cream shop in the summertime! Although this park has seasonal features, the best time to visit for all the benefits is Memorial Day thru Labor Day weekend, aka summer months, but there is still tons to do in the off-season.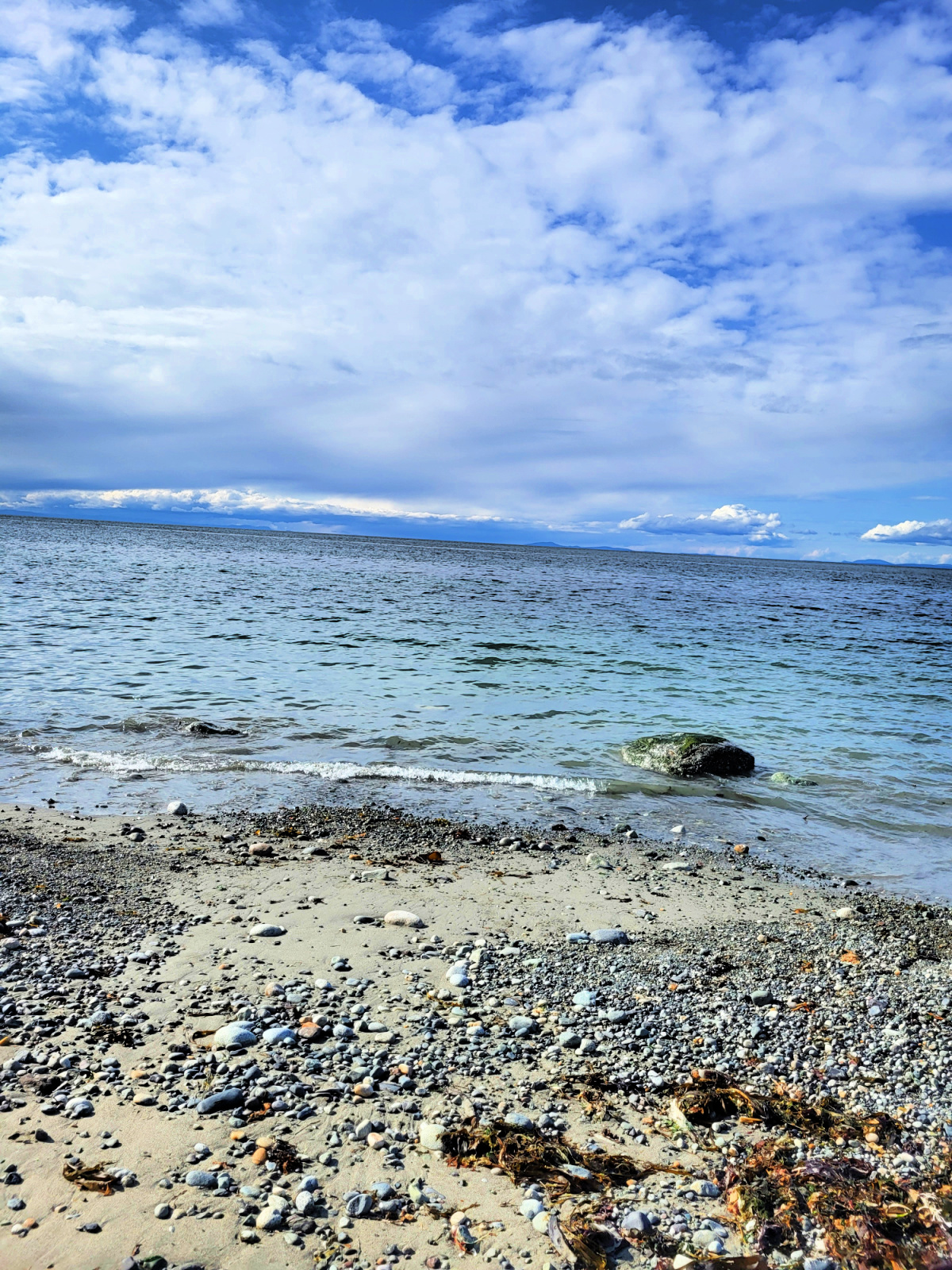 What To See And Do At Fort Flagler State Park?
5 miles of walking, hiking, and biking trails throughout the whole park
2 Miles of beach tail
Boat Launches
Several areas to fish from
Beachcomber Cafe at Fort Flagler
Little General Store
Military Museum
Showers And Bathrooms For Campers And Beach Use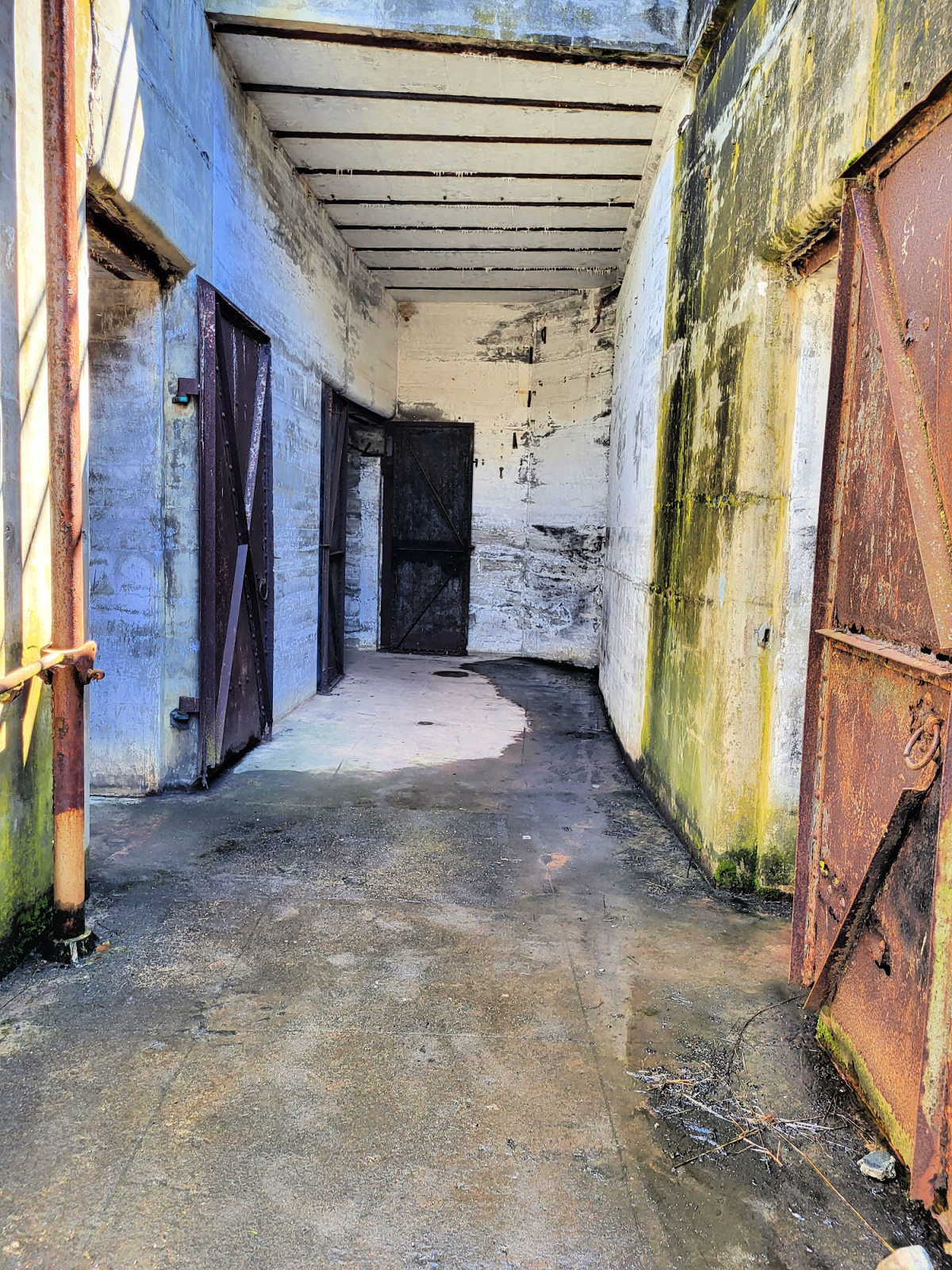 Military History At Fort Flagler:
The Triangle Of Fire was part of three forts built to protect Admiralty Head from attack Fort Casey, Fort Flagler, and Fort Worden. The Triangle was active from 1897 to 1953. This was formed after the Bremerton Naval Yard opened in 1891 on the Olympic Peninsula. Some of the bunkers at the forts have cannons in still place and signs with the history of their use were.
Fort Flager is on the northern tip of Marrowstone Island, and you pass Indian Island on the way to the park. Fort Casey is on Whidbey Island, and Fort Worden is close to Port Townsend in Jefferson county, but they are all in Admiralty Inlet. The late 1890s was significant for the navy and huge for navy and army growth on Olympic Peninsula. Many of the buildings were restored during World War II and the Korean War, and now they are working on restoring them.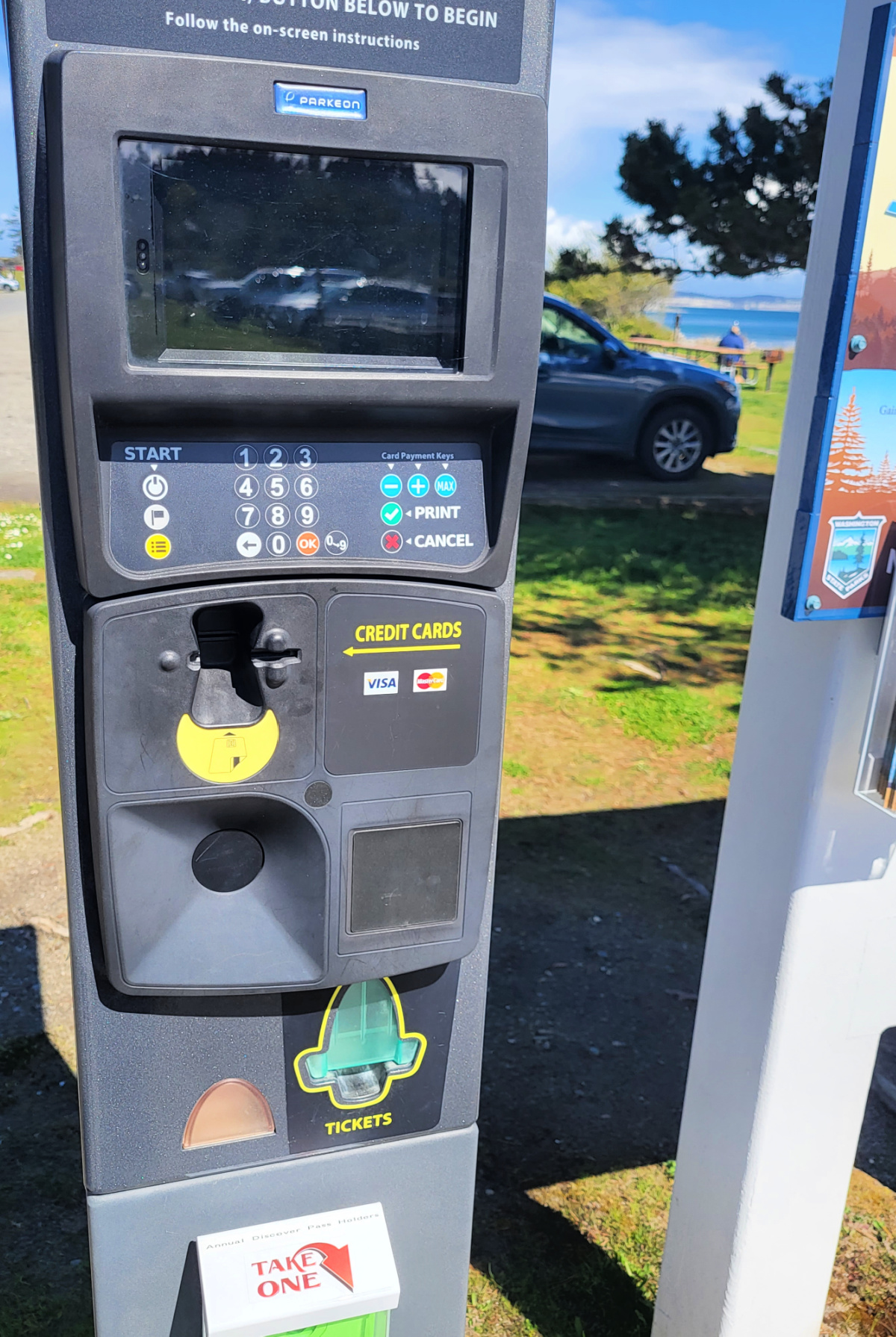 What Is A Washington Discover Pass:
Fort Flager requires a Discover Pass for day use and vehicle access. The Discover Pass includes the Washington Department of Fish and Wildlife (WDFW) and the Washington State Department of Natural Resources (DNR); the national pass does not work on these parks.
You can purchase a pass at the park for $10 a day or a yearly one for $30. (Or online ->here) Buying them at a local store before your first trip of the year is the best way to get the most bang for your buck.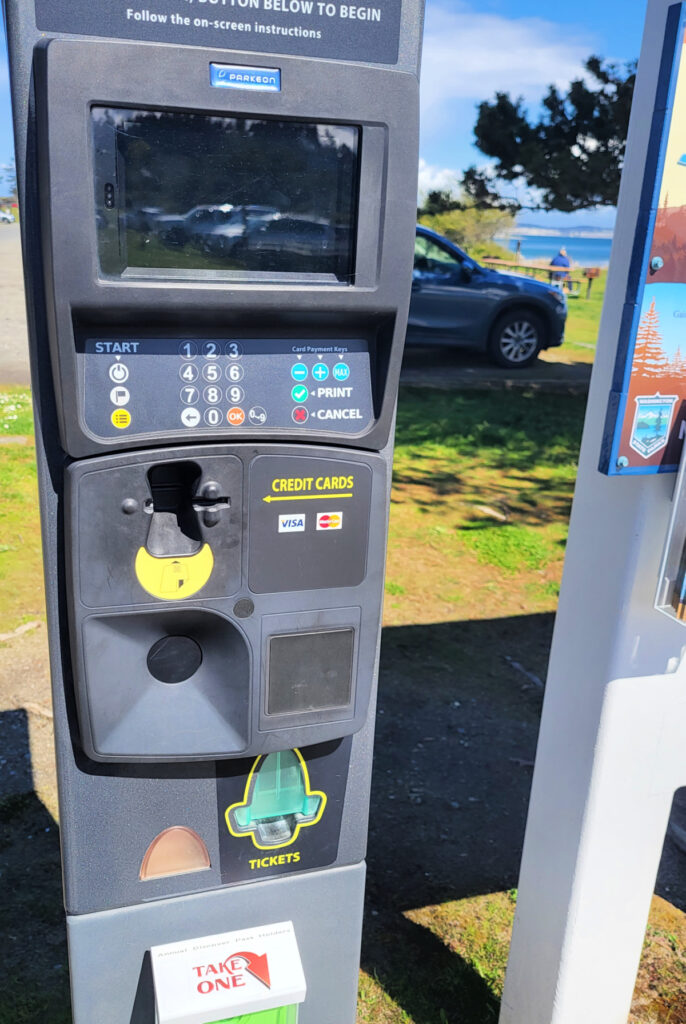 In the parks, there are pay stations, and many now have a computerized pay station. This pass will pay itself off in just three-day trips and save money on admission on other trips to state parks for the year. There are several different free days and no passes are required for that day. You can see those free days -> here.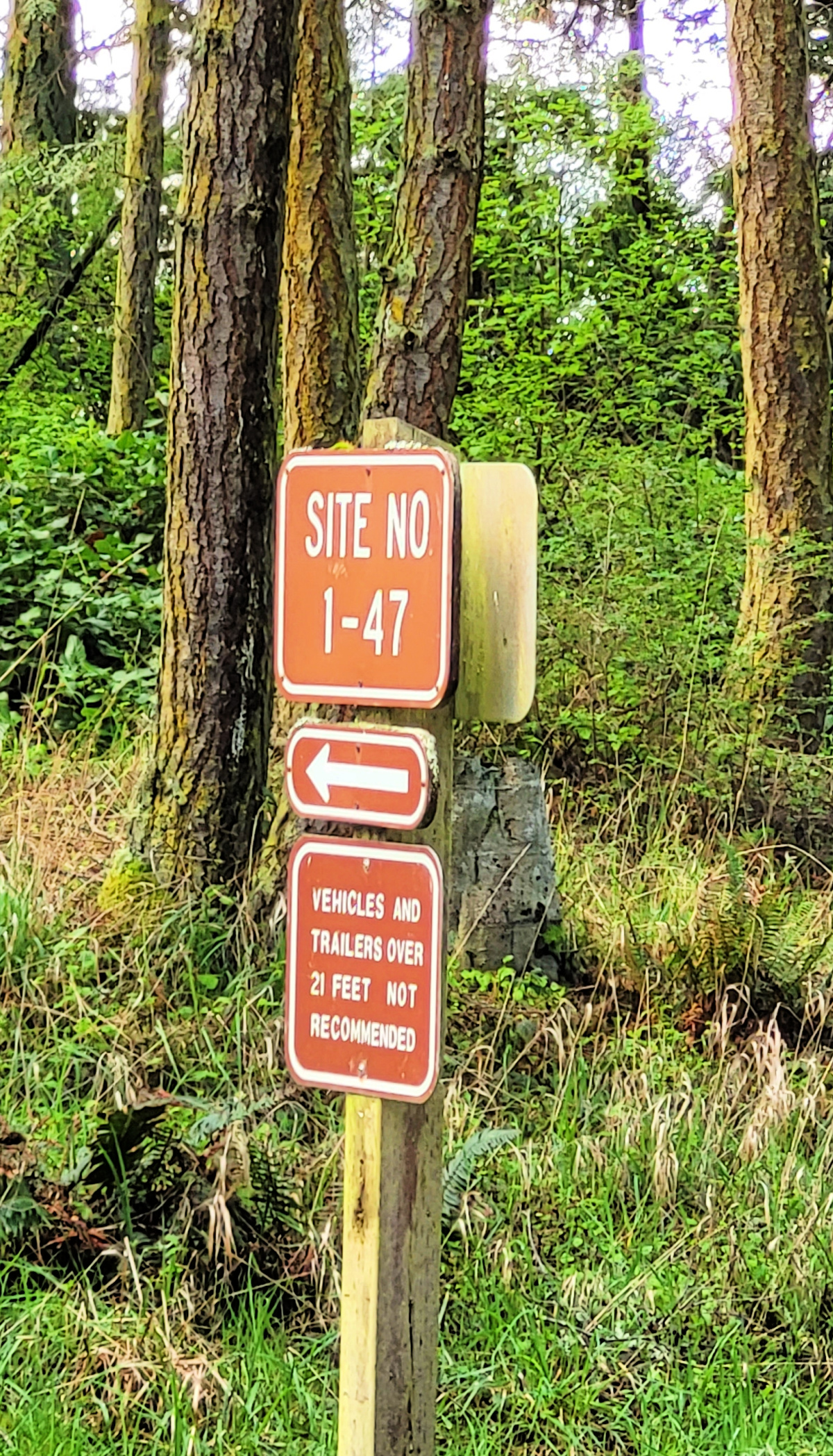 Camping At Fort Flagler:
The campground at Fort Flagler has two different campground loops with individual campsites for family use, and the upper campground is 46 standard tent sites and includes two hike-in or bike-in sites. RVs are allowed up to 20 feet here on the upper loop, but no hooks on RV Sites. The lower campground area has 12 standard sites and 55 full hook-up sites; the max length is 50 feet, but check the maps and site -> here for proper booking. Many have picnic tables for use while at the campsite.
There are two group campgrounds at the park, Scout Camp and Wagon Wheel Camp. The group camps are reservable, but they are also more primitive sites. However, they do have vault toilets and picnic shelters. These are great for large groups, family reunions, or group gatherings.
Vacation Rentals are also on-site at Fort Flagler. Three vacation rentals Hospital Steward's House, Non-Commissioned Officer's Quarters, and Waterway House are great ways to set up base and explore the Fort Flagler Historical State Park.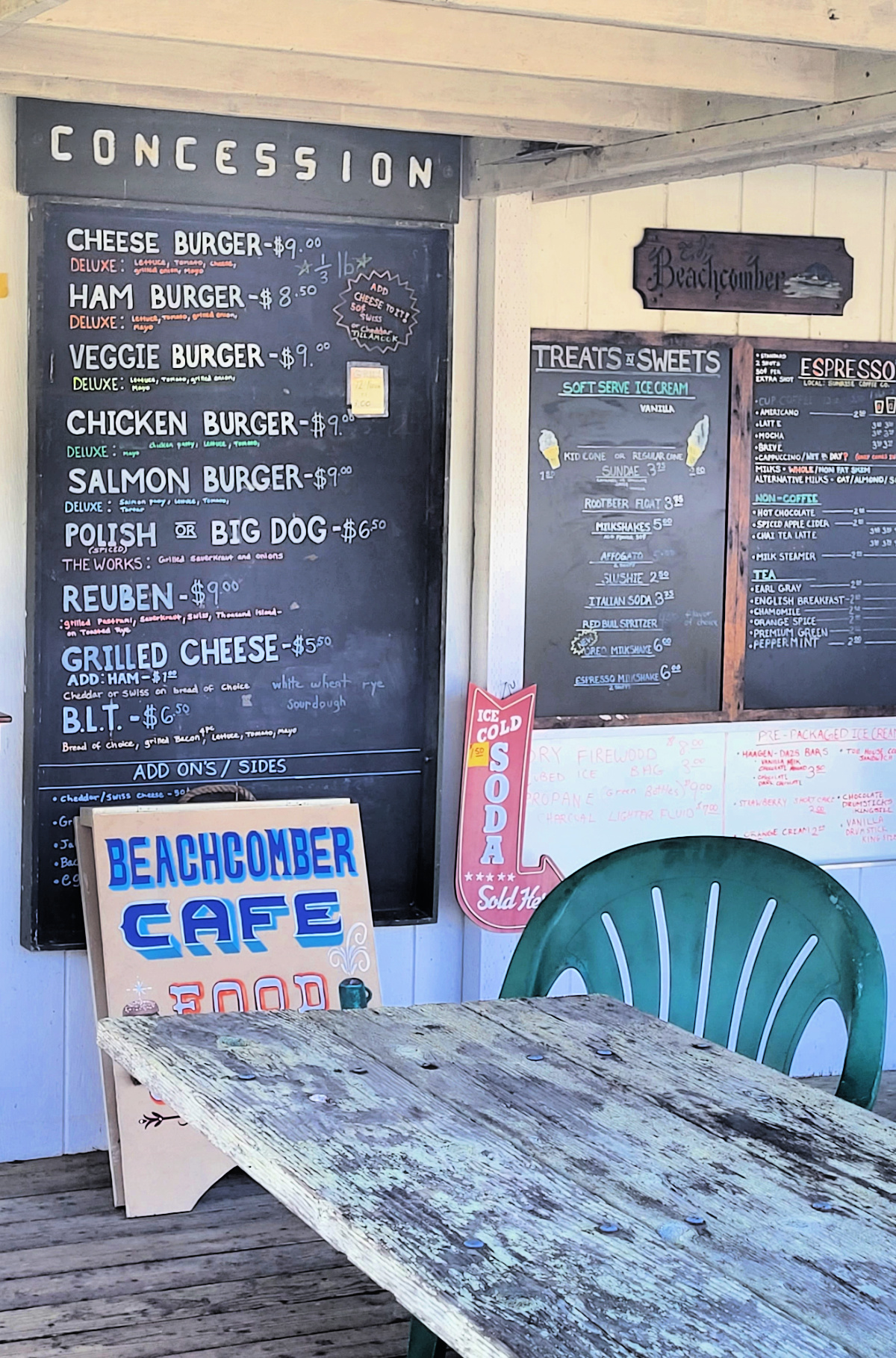 Fort Flagler Activities:
Beachcomber Cafe– This cafe is at the marina by the lower campground. There is also a general store here and Wi-Fi access, though it can be spotty based on the weather and the total capacity of the campground. Also, there is a concession area here as well as ice cream. In 2018 we bought our dog treats that Kylie had to sample from the general store.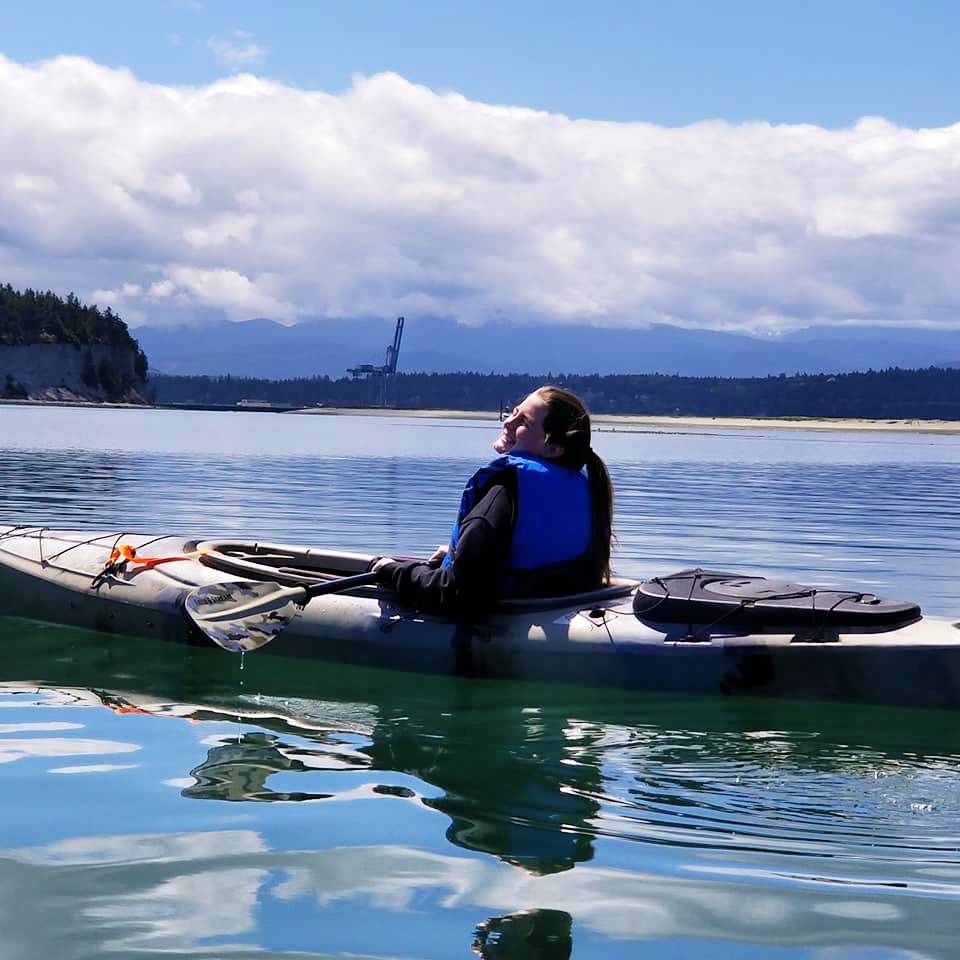 Water Activities– The fishing seasons are regulated by the Washington Department of Fish and Wildlife (WDFW), and you have to have a Washington State license to fish and for clam digging if in season. There is only saltwater fishing, no freshwater fishing. There is an inlet where you can launch kayaks or paddleboards in calm water. Just a note there is a fee for launching a motorized boat, but there is also a boat launch for doing so and a floating dock in the summer months.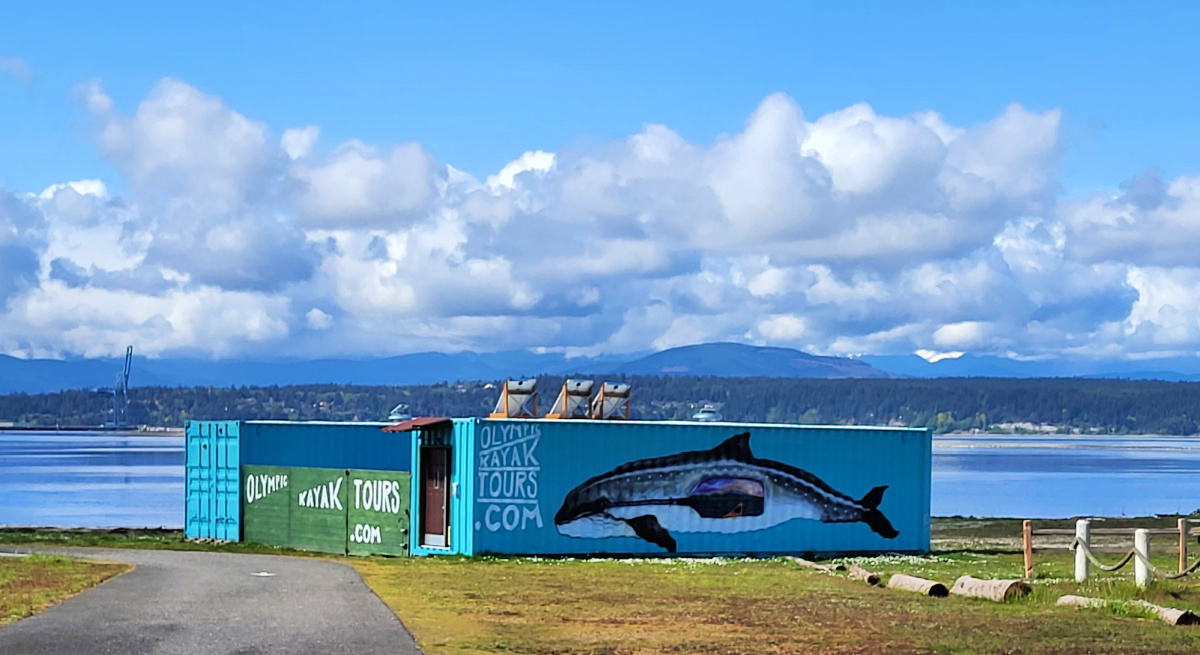 Olympic Kayak Tours– You can book a tour in kayaks with a guide during the summer months. These tours are great as they provide kayaks and a guide for safety. You can book and learn more -> here about their services.
Museum– The hours of the museum being open vary, so be sure to check that part out when you arrive at the park. You can take a virtual tour -> here. The museum does have a gift shop. Tours do vary on times they are doing them due to staffing issue often so please be flexible.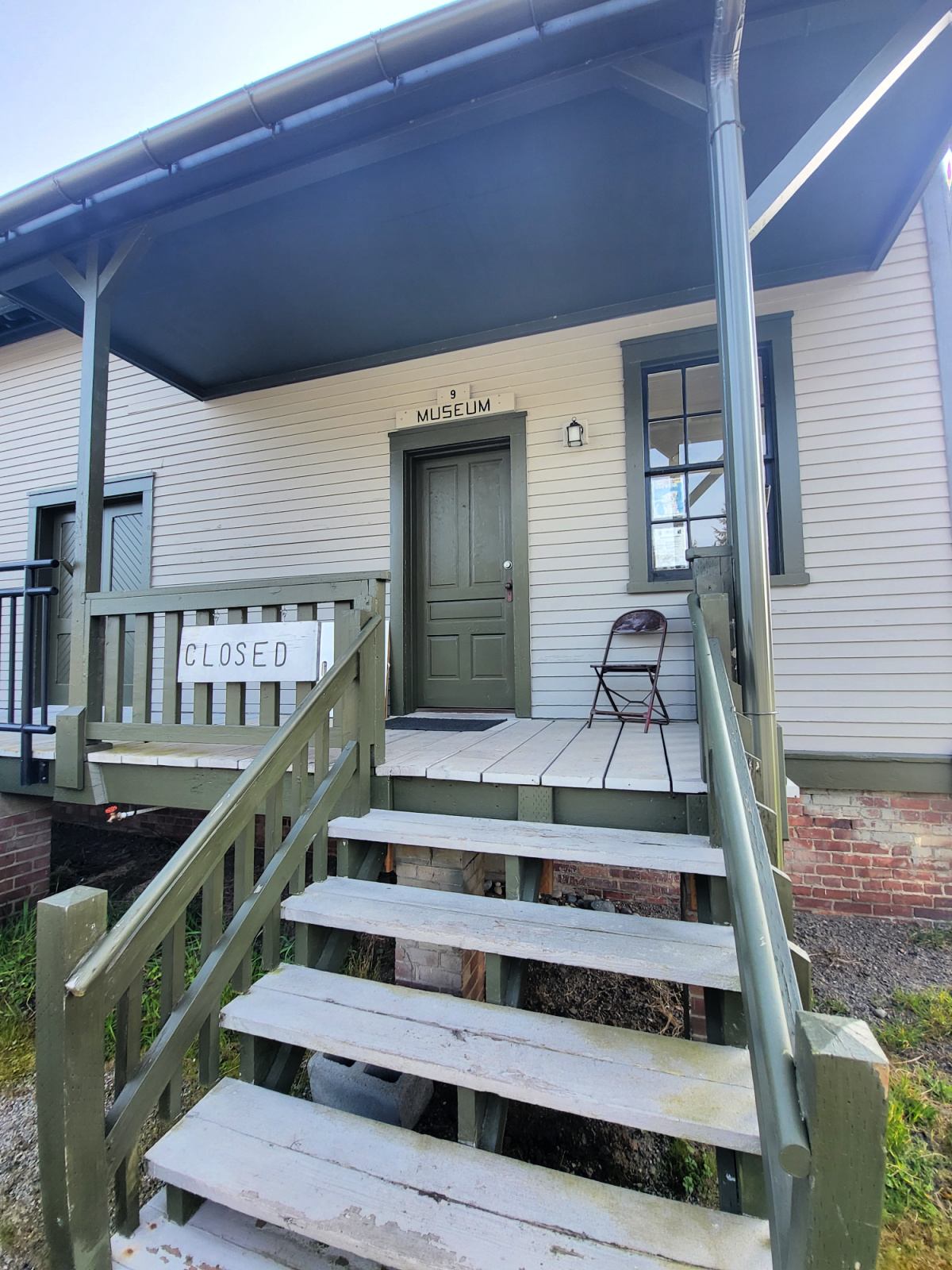 Interpretive Tours– Guided tours are also available; they have a couple of options to view the historic sites and historical buildings. Check-in at the gate with a park ranger or the signs by the museum for current tour times. They offer tours of the Gun Emplacements, Military Hospital Tours, and guided tours of historic buildings.
Group tours are available as well if you are coming with a large group, just submit a form on their website. My dad did one in April of 2022, and we learned about the remaining standing urinals. (I would have never guessed they were authentic urinals, see the picture below)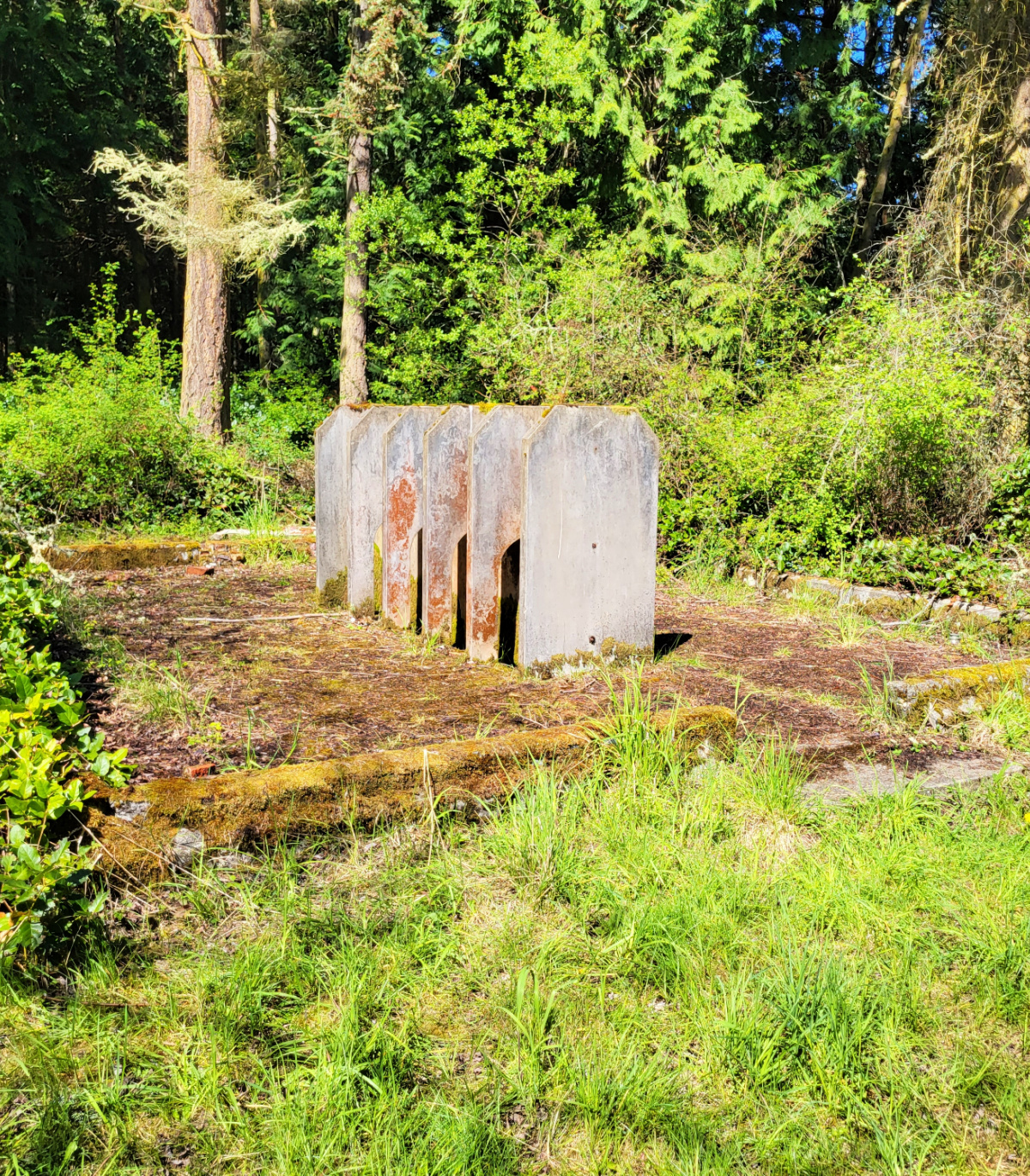 Military Bunkers– These are throughout the park and are a walking distance of some of the campsites. You can even see some driving along the road with easy accessibility. Battery Rawlins is one of the most famous ones. (You can see it virtually -> here)
Cell Phone Service At Fort Flagler
The cell service cuts out quite a bit on the way into the park on Flagler road and does service does cut out at parts of the park itself.  Cell signals can also be weak at times.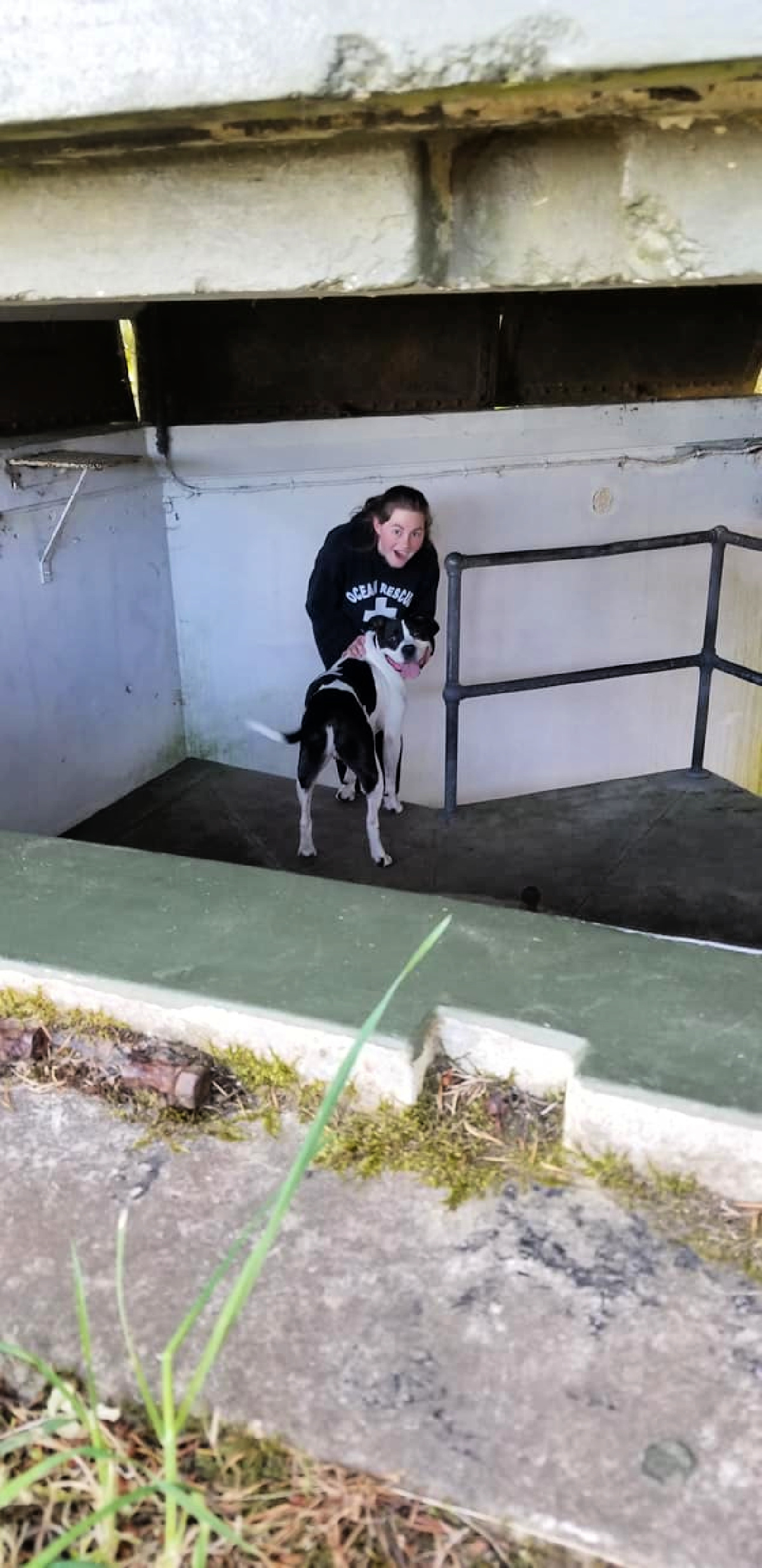 Dogs At Fort Flagler:
Dogs are allowed at Washington State Parks. They must be leashed while on trails and under physical control. The leash can be no longer than eight feet long, and you must clean up after the pets. Check beaches for signs about dogs being allowed as they are not allowed on some beaches in the parks. As you can see by Bentley's smile he loves this state park as well.
Getting To Fort Flagler:
From Seattle, it is about two hours of driving with a toll on the Gig Harbor Bridge on State Route 16 when going eastbound going home. You can also access the Olympic Peninsula on the Banbridge Island ferry as well. Many of the cities of Seattle are easy to leave to get to Fort Flagler. You will also cross over the Hood Canal bridge as well so watch for traffic delays.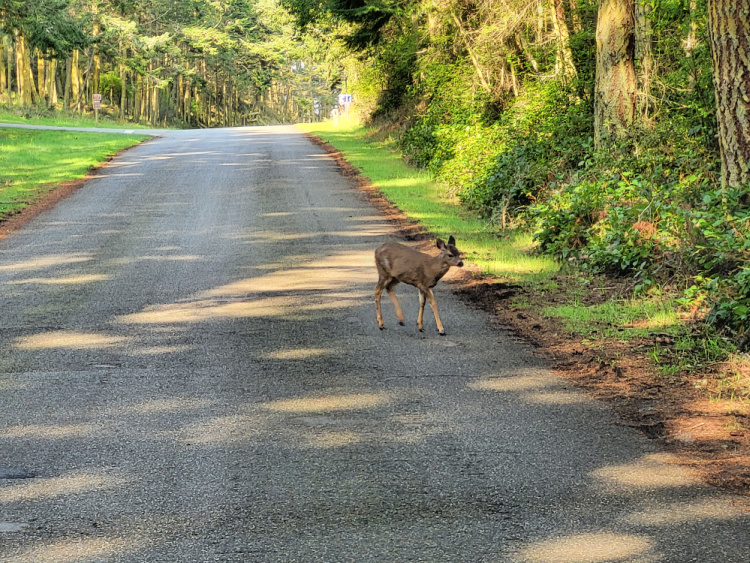 Why Fort Flagler?
This park also has bald eagles as well as deer all over the park. The State Park is super close to the cute town of Port Townsend. Fort Flager is under 20 minutes from the town that is in Port Townsend Bay, and you will pass Indian Island a navy base. You can see the best views of the Cascade Mountains, views of the Strait Of Juan De Fuca, Whidbey Island, and 19,100 feet of saltwater shoreline for beach exploration. And as you can see by our sunset photo priceless family memories are to be made in the park.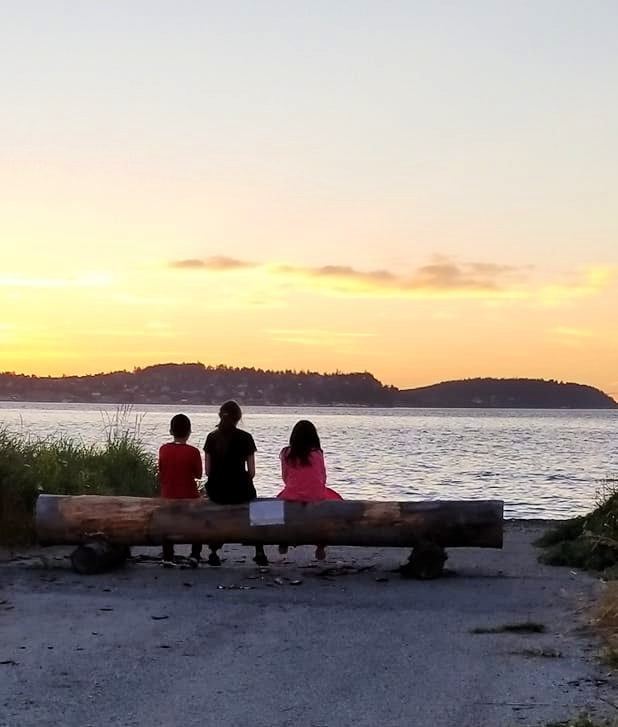 What do you love about Fort Flagler? Which Washington State Park is your favorite?
More Washington State Parks To Check Out: