Yurt camping, have you heard of this?? I have to admit before I moved to the Pacific Northwest I had never heard of yurts before! Now I have since first found out that people live in larger ones as well. If you haven't been camping in a yurt before you are in for a treat!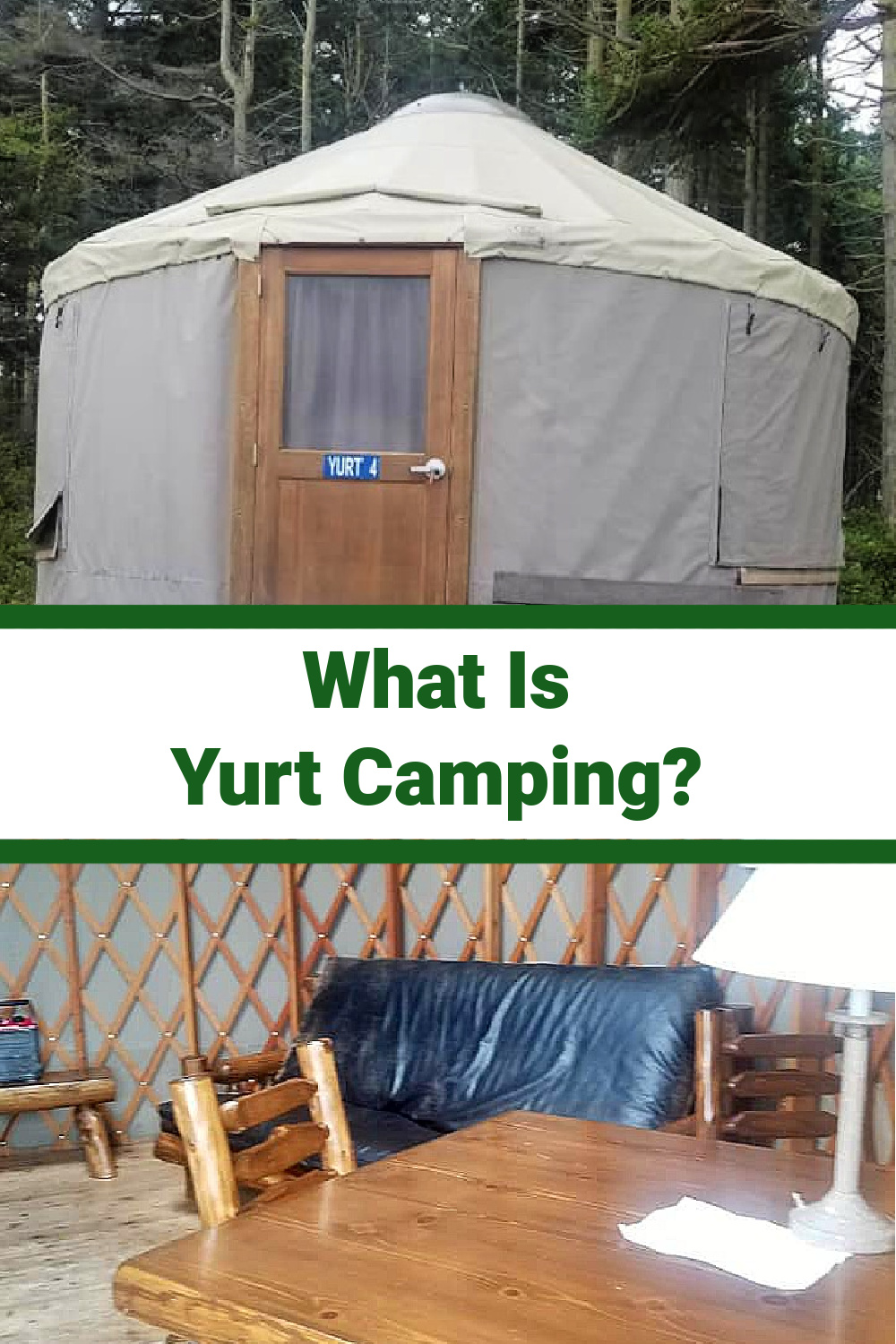 Now you may be like me the first time my mom said Yurt to me. I immediately thought of a cabin but it was not.  As you can see they are kinda made out of tent material. Now as a single mom tenting is okay but it's nice not to have to haul gear, assemble, and all that fun stuff.
Where Do I Find Yurts??
Now, this may vary from place to place but most times the state parks will have Yurts for rent in the PNW. In some places, though it can be as much as a hotel so be sure to shop around a lot.  Smaller campgrounds are starting to have them as well so it's fun to find new campgrounds that have them.
Wa State Parks has several parks with Yurts in them. You can find and book them -> here on the state park page.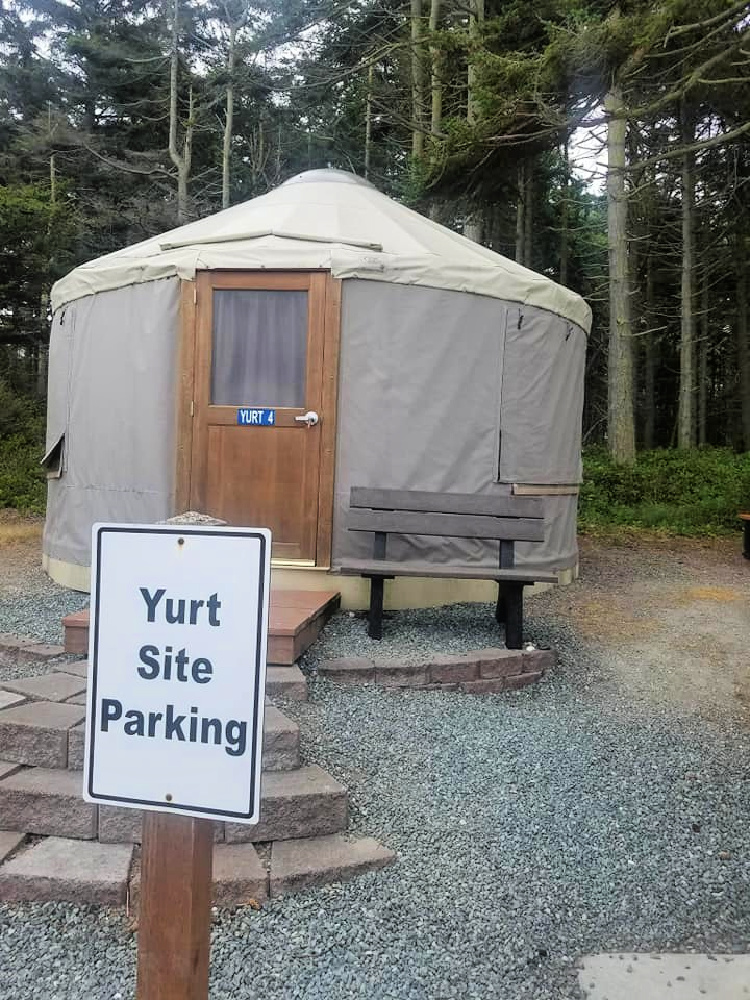 What Is In The Yurt?
95% of the time you will have at least one power outlet, a light, a table with 2 chairs, bunk beds, and a pull-out bed. Sometimes they will come with heat or a space heater. It's fairly basic but it also provides a lot of protection from the elements. In Washington rain is almost always a given in the forecast year-round.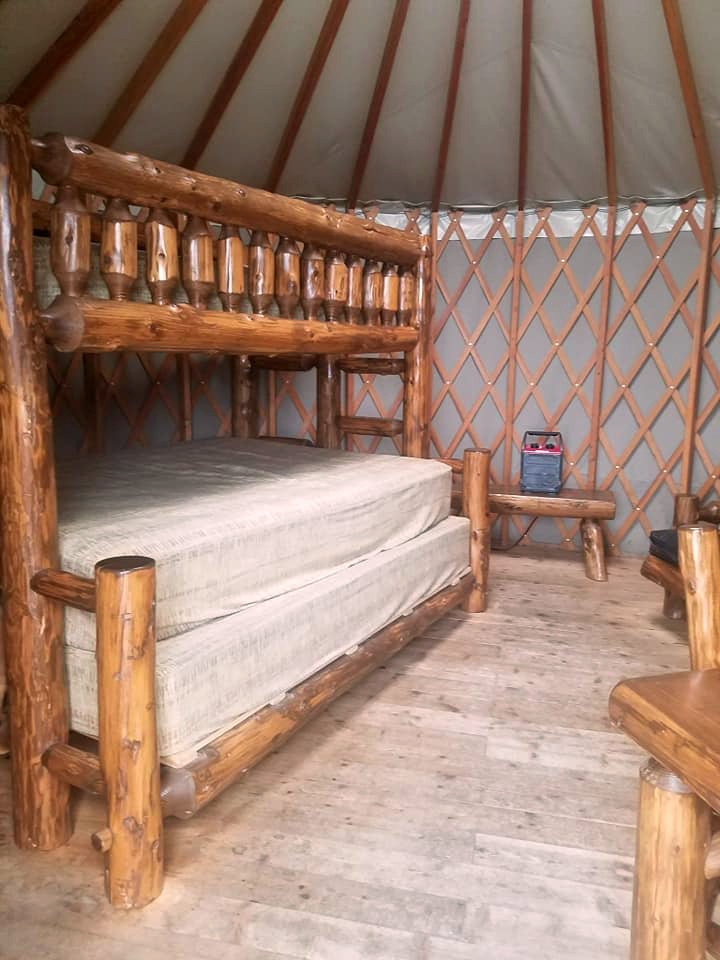 What Do I Bring To A Yurt?
Bedding is a crucial must-bring, we do sleeping beds and blankets on the beds and no one has ever gotten too cold. Most of the time the mattress is covered in vinyl.  You will want something to give a barrier to giving some warmth off. Bring along anything else that you normally would camping like paper plates, food, coolers, cooking gear, etc.
Where Do I Cook?
Cooking is not allowed in the yurts. Most yurts will have a fire pit, access to a fire pit, or a picnic table right there for cooking on. I always bring along our Coleman stove and griddle for cooking on, also getting a longer gas line hose makes it cheaper to bring along a large propane tank. I love to cook on fire with our dutch oven but that isn't always feasible with the rain.
What About Bathrooms And Showers when yurt camping?
You will use whatever bathrooms are available at the campground whether they are outhouses or running water. Be sure to plan ahead, we still bring our own toilet paper most of the time when we head out camping. Also if it's community showers so don't forget the shower shoes and shower caddies.
As with any camping makes sure you have a way to secure your belonging and also properly store food.
Have you gone camping in a Yurt?  Have you gone camping this summer so far?