It is amazing how much the campground fees can add up, enter free camping aka dispersed camping!! Now you maybe wonder what I mean by this, but free camping is where you camp without paying campground fees!! However, this is as my mom calls roughing it… There are no RV hookups, no running water (except maybe a creek), no vault toilets, and no other people.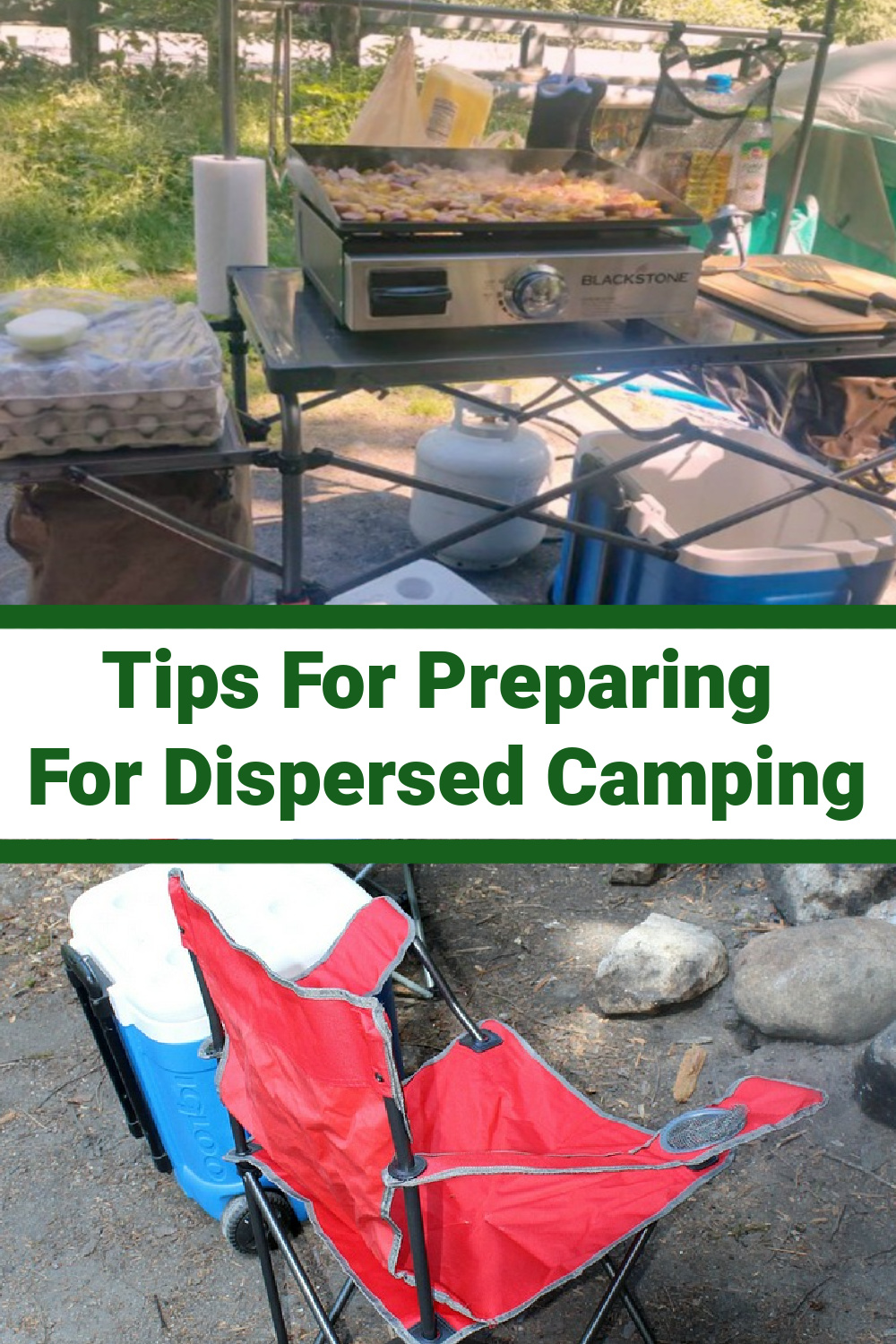 Now have a game plan for your camping trip. I was lucky enough that the people we were going with had camped there as teens. We made plans to have one of the guys go up and set up "camp" the first thing Thursday morning. A four-person tent, two chairs, and a cooler are what we used to "save" our spot. Since I work from home I drove up after the morning traffic had passed and got a head start on camping.
Easy Tips For Preparing For Free Camping:
 Sleeping Arrangements And Gear- We ended up sleeping in the friend's trailer for the most part but we still took our smaller tent, air mattresses, blankets, and pillows.  Now we have a designated storage bin to store these in the garage so it was easy to open, double-check, and load.
Plan Your Menu- We coordinated with the other family for who was responsible for what meal and what it would be.  We went cheap and easy for most meals.  Let me tell you something about cooking outdoors makes it taste amazing! We made up a Camping Breakfast Griddle everyone loved!! But you can't forget the S'mores that right there in of itself is close to being a crime. Also, pack extra water, you won't regret it!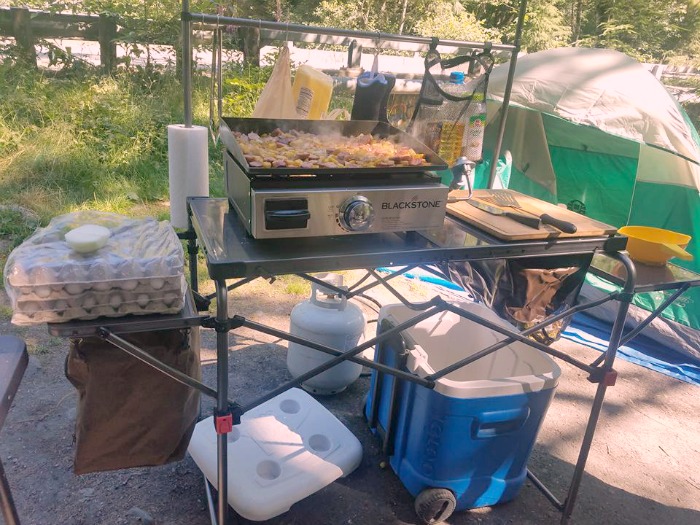 Cooking Equipment- We had quite the setup from Cabela's that worked great for holding grills, spices, prep stations, and more outside. We used a tabletop griddle for our breakfast, and making burgers we did all our cooking outside. We always bring a large propane tank for us to use instead of the small ones. Using an extension hose is a huge money saver and eco-friendly as well. Plus it is easy to move back and forth between equipment if needed.
Have you been Dispersed Camping before?? Did your family like it?